Our committed team of trained professionals can accommodate your every moving need.  Whether it's a fully furnished five-bedroom Victorian mansion or a one-bedroom flat, we provide an efficient, cost-effective and customer-led service. we will endeavour to meet your requirements to ensure your removal runs smoothly. 
A chore which can feel, tedious, never-ending and overwhelming. Make sure it's done right with the proper materials and expertise to protect your cherished belongings.  At Go Forth we are BAR-trained for your peace of mind.
Delete packing from your 'to do' list by getting in touch for a non-obligation quote.
From full office removals to business logistics, we can cater for your every need.  Go Forth will react swiftly to any enquiry you may have and undertake our service with the minimum of fuss, leaving you to focus on your working day.  Get in touch now for a prudent result.
We're confident that we can meeting your storage needs at an affordable price. We offer weather proof containerised storage in a secure yard for your peace of mind.
Call now for a weekly or monthly rate. 
Based in Stirling for the perfect location in central Scotland
Where we serve
We are a Stirling based removal company ideally based to serve all of Central Scotland. So no matter where you are, Stirling, Falkirk, Glasgow or Edinburgh – get in touch now for a competitive quote. 
 WHY choose us?
 + Affordable, assured & professional
+ We pay, at least, the Living Wage
+ Friendly advice
+ Free surveys & quotes
+ Trained staff
+ Countless happy customers
+ Flexible
 OtHer Services
 Man & Van
Clearances
Removal boxes supplied
Piano moves
Tea crate hire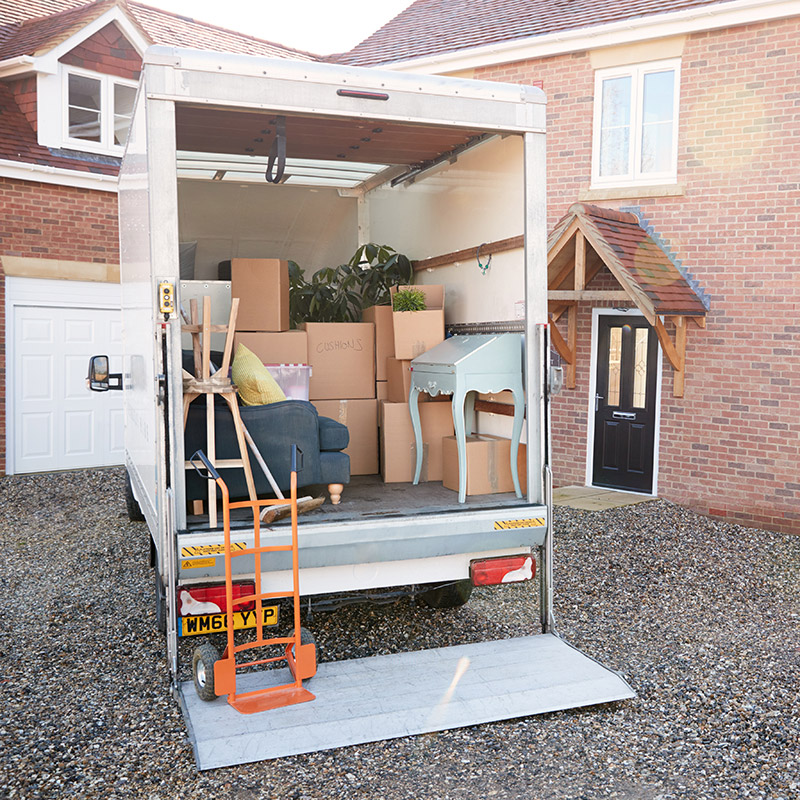 affordable, assured & professional service 
At Go Forth, we take pride in providing an affordable, assured and professional service.  Whether you are moving a few items or a full home removal, our goal is for your experience to be a positive one.
We understand that moving can be a stressful experience so our priority is to eliminate your anxieties.  We promise to be as flexible as possible to meet your needs and and you can trust that our expertise will ensure your move goes smoothly. What's more, we'll do it with a smile on our face!
Please browse our website to learn more about us and the services we offer.  We put our customers first so don't hesitate to pick up the phone or fill out an enquiry form to begin your journey with us.  Moving home can be life affirming.  At Go Forth, we will do all we can to help you achieve this.
Mr McAllister
Stirling
I want to say a big thank you to Niall for all the hard work done with the heavy lifting during our recent move to a new home, in particular carefully and successfully negotiating a staircase with a very tight turn on it on the way out with six separate wardrobes – two of them particularly large, heavy and awkward – and up a lot of stairs with the same wardrobes at the other end. It was all done very professionally, taking considerable care, but also in a very friendly and willing manner, regularly checking to confirm the job was being done as desired and ready to go the extra mile for customer satisfaction. And all at an extremely competitive price. Definitely a go-to company it was a pleasure to do business with, and highly recommended. Thank you.
Alexander Anderson OBE
Dunblane
This young company are setting extremely high standards of service and care for their customers and their possessions. What is special however is the willing attitude of Niall and his team as they continually strive to help. The word 'stress' disappears from your removal day. I would highly commend this company.
Jane Nelson
Director Jane Nelson Interiors
I have worked with Niall for over 2 years and have found him to be very professional, totally trustworthy and reliable. Niall is a key holder to my business storage facility whereby I can rely on him to upload and deliver goods on my behalf. I run an interior design business and my clients expect a first class delivery service – I am wholly confident in sending Niall to a client's home / premises with out me being present. Niall will uplift goods and deliver directly to my clients. His team will carefully unpack, build furniture, put in place and remove all packaging and leave the premises exactly the way my customers expect. On any occasion when asked Niall has always gone the 'extra mile'. As a business owner this is added value to the first class service his company provides.
Mr Beaton
Dunblane
Thank you Niall for an excellent removal service including pre wrapping and packing of items as necessary. Also, your care and attention to fabric items as they left and entered each homes was much appreciated.
Mrs Jackson
Larbert
Fantastic Service from a reliable business. I can't recommend this company enough. Our house move was a huge one and Niall and his guys worked endlessly and without any complaints throughout the whole thing. Have used large national companies before who take endless tea breaks and drag the job out the whole time but these guys were the total opposite. Nothing was too much trouble and they did not rest until the job was done. Great Guys. Highly recommend them.
REMOVAL TIP
Use proper removal boxes. They will better protect your items and it'll make your move run quicker as they stack more efficiently in the van.
REMOVAL TIP
Unscrew lampshades and box them. Lampshades are fragile and not easy to pack in a van if still attached.
REMOVAL TIP
Ensure parking is available on the day of the removal. The further the removal van is away from your property, the longer the removal will take.
REMOVAL TIP
If you have small children or pets, please be aware that a removal involves heavy and frequent lifting. Suitable arrangements should be made to ensure the health and safety of your loved ones and the removal porters!
REMOVAL TIP
Always disconnect appliances before a removal. If you are unsure how to do this, call a plumber or electrician.
REMOVAL TIP
Make sure appliances are drained of excess water.
REMOVAL TIP
Clearly mark boxes containing fragile.
Pack heavier items such as boxs and cd's in smaller boxes.
Ask us a question
Not ready for a quote? Just get in touch below to find out more